"Jazz At The Red Dot"
2019 version of this great workshop, Jazz At The Red Dot, will be held from August 9th to 12th. Please check out this wonderful opportunity!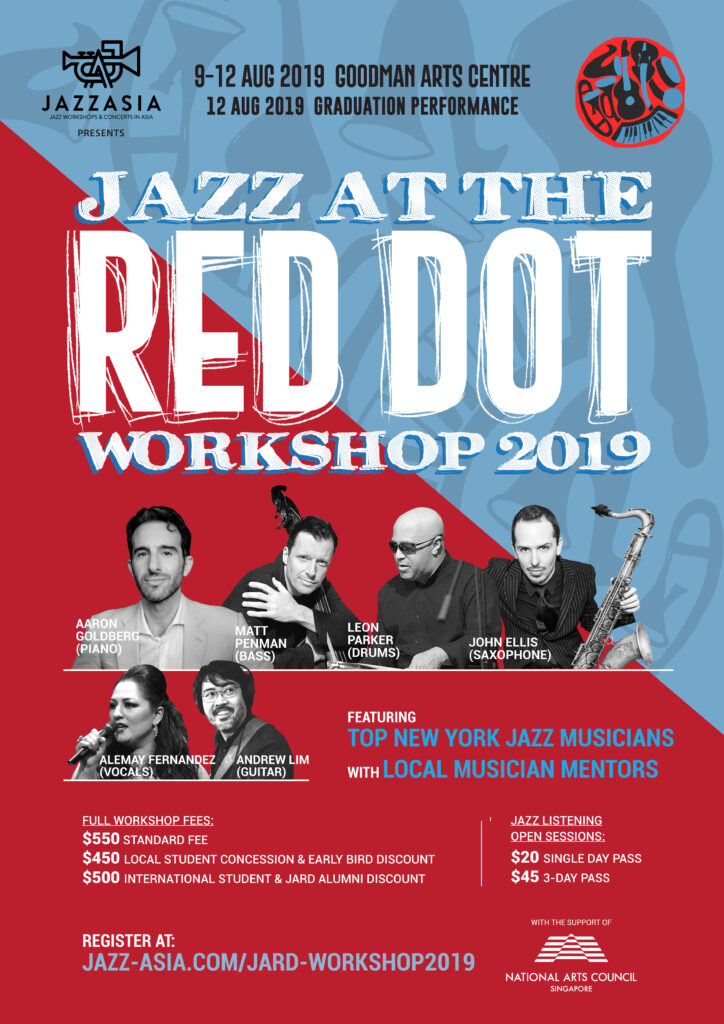 Aya Sekine, the founder of our friend organization, We Love Jazz SG, has involved in the projects to raise the awareness of Jazz music in Singapore.
Their long time work has been recognized on the International Jazz Day by the legendary Herbie Hancock.
We congratulate Aya and everyone in We Love Jazz SG team!!