Jazz At The Red Dot 2019
Jazz At the Red Dot , in the past 3 years, has been one of the major workshop which provides such a wonderful opportunities for the participants to learn and perform Jazz music. Atmosphere there was always filled with positive energy that participants were constantly inspired by the enthusiasm of those great musicians. Aaron Goldberg (p), Matt Penman (b), Leon Parker (dr), John Ellis (sax), Andrew Lim (guit), Alemay Fernandez (vo). We strongly hope this event to continue and grow even more in the future!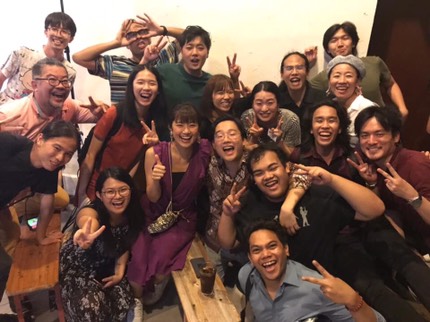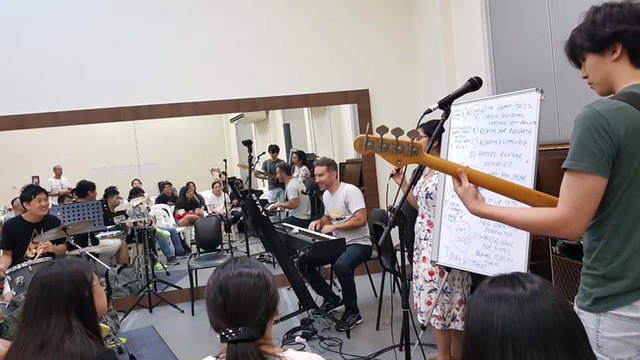 2019 version of this great workshop, Jazz At The Red Dot, will be held from August 9th to 12th. Please check out this wonderful opportunity!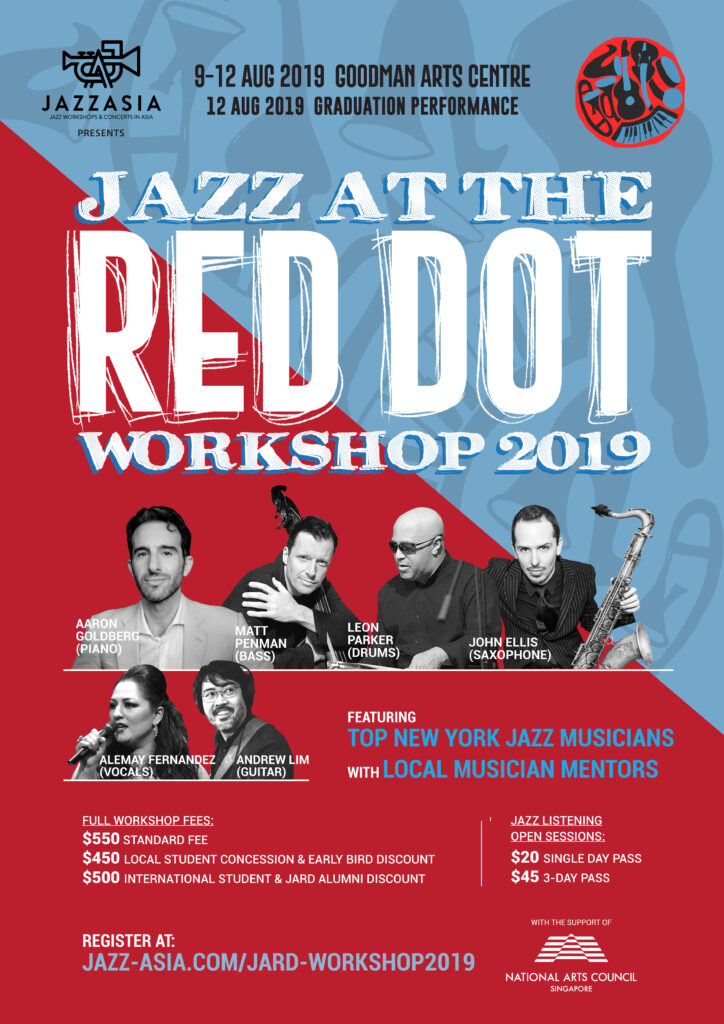 Aya Sekine, the founder of our friend organization, We Love Jazz SG, has involved in the projects to raise the awareness of Jazz music in Singapore.
Their long time work has been recognized on the International Jazz Day by the legendary Herbie Hancock.
We congratulate Aya and everyone in We Love Jazz SG team!!